The construction of the new UOWCHK campus in Tai Wai continues to make good progress in time for the 2023/24 Academic Year.
---
Current work is focused on the completion of the external shell within which the fit-out of the College accommodation will be constructed. The fit-out is due to commence later this year and consultants are being appointed to oversee the fit-out work. The architectural practice Palmer and Turner (P&T) and the Project Managers (Bluestone Management) have already been appointed to plan and manage the Tai Wai project. Both practices were consultants for the fit-out of the Kowloon City Campus.
According to the current schedule, the detailed design for Tai Wai will be completed by the end of February 2022. The construction of the shell will be ready for the Occupation Permit (OP) inspection in the middle of the year enabling our fit-out programme to commence later in the year. The College has been assured that demolition and reconstruction of residential towers above the College site (due to problem in the concrete mix) would have no impact on the College's programme.
In developing the final detailed design, the College has also taken the opportunity to re-examine the early layout proposed for the Campus. The earlier layout of the design was completed in 2019 and was based on the traditional teaching pattern of the College. This pattern is undergoing a major change with the decision to adopt a "blended learning" approach to teaching, which will result in the reduction in lecture hours and expansion of small group teaching in tutorials. This has a major impact on the spatial requirements of the College -- reducing the requirement for large lecture theatres and increasing the number of tutorial rooms. The new layout for the College reflects this impact.
Current site photographs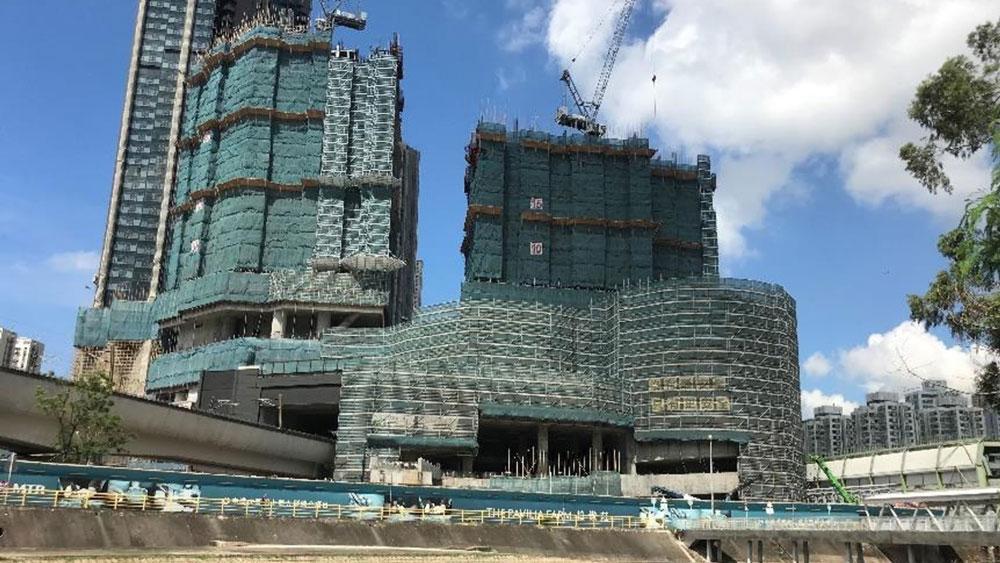 The lower building in the picture includes the College which shows the external walls have been largely completed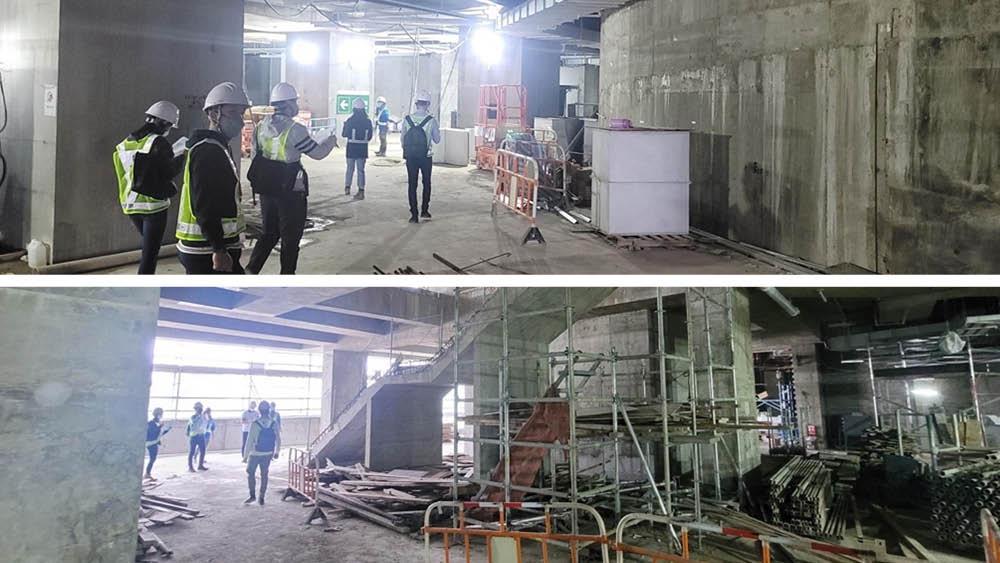 An internal view of the College space under construction