---
UOW College Hong Kong (UOWCHK), part of the University of Wollongong (UOW) in Australia, starts a new chapter in its long history as a higher education institution in Hong Kong with the opening of its new campus in Kowloon City on 17 September 2021. The event was attended by Members of the UOWCHK Board of Governors and College Council, as well as representatives from the Australian Consulate-General, Hong Kong Government, business community and other academic institutions.
"Our new Kowloon City campus at Sa Po Road has a total area of about 87,000 square feet, and has been meticulously designed and furnished to a modern and technologically enriched campus experience. With our students commencing classes in early September, we hope to bring fresh vitality to this rejuvenated district of Kowloon, now served by the Mass Transit Railway," said Ms Vanessa Bourne, President of UOWCHK.
Professor Patricia Davidson, Vice-Chancellor and Principal of University of Wollongong, addressed the occasion on video. Officiating at the opening ceremony were Ms Michelle Li, Permanent Secretary for Education, HKSAR Government; and UOWCHK Board of Governors (BoG) member Mr Nicholas Brooke, GBS, JP. There was a traditional lion dance where the "eye-dotting ceremony" was performed by Ms Bourne and BoG Member Mr Vincent Chow, SBS, JP, as well as roast pig cutting, alumnus sharing and student performances.
The purchase of the Kowloon City campus serves to confirm UOW's commitment to its presence in Hong Kong. It will serve as the main campus of the College while completion of the Tai Wai Station Development granted to the College under the Government's Land Grant Scheme is expected in 2024.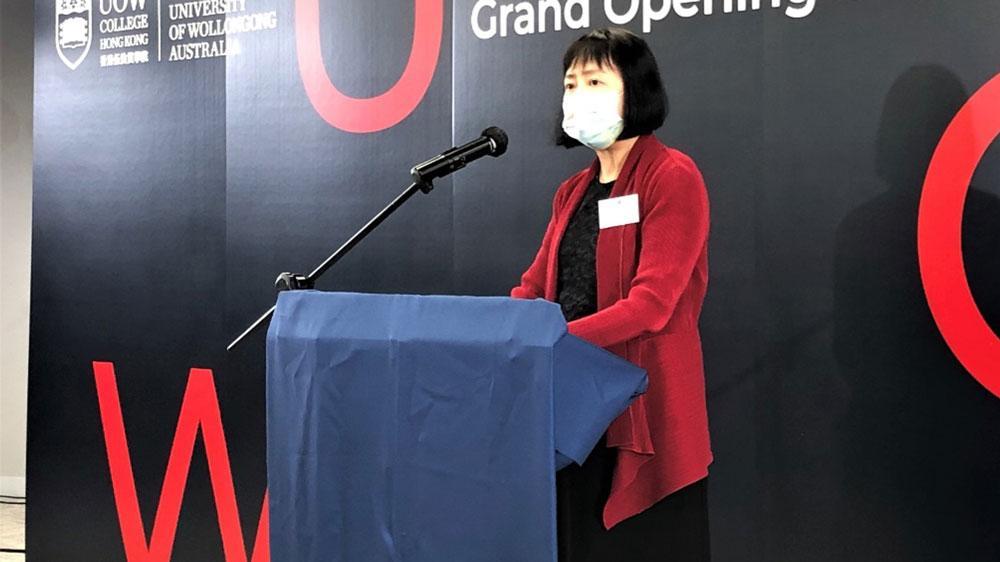 Permanent Secretary for Education, Ms Michelle Li, of the HKSAR Government, addresses the audience.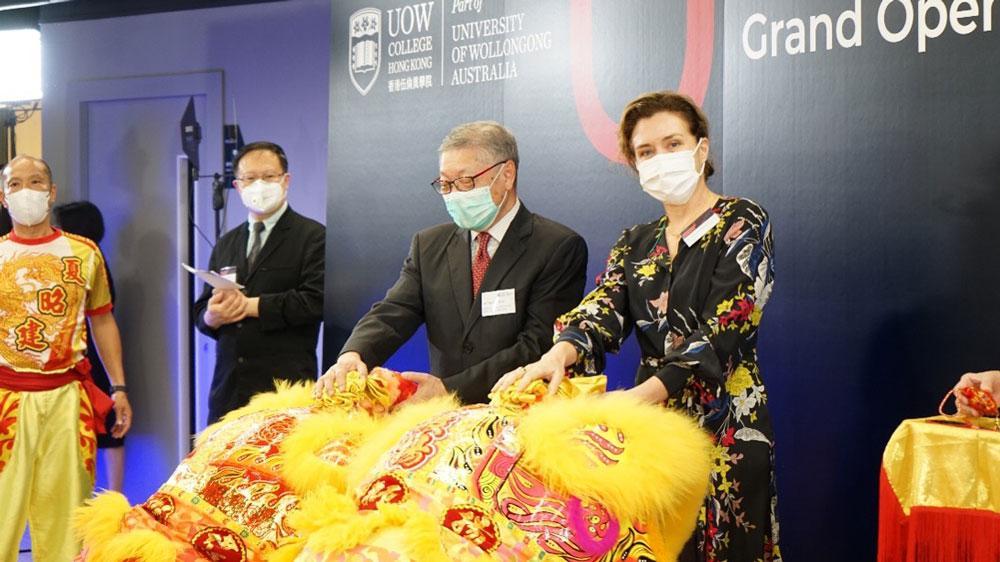 UOWCHK President Ms Vanessa Bourne and Board of Governors Member Mr Vincent Chow "prepping" the lions.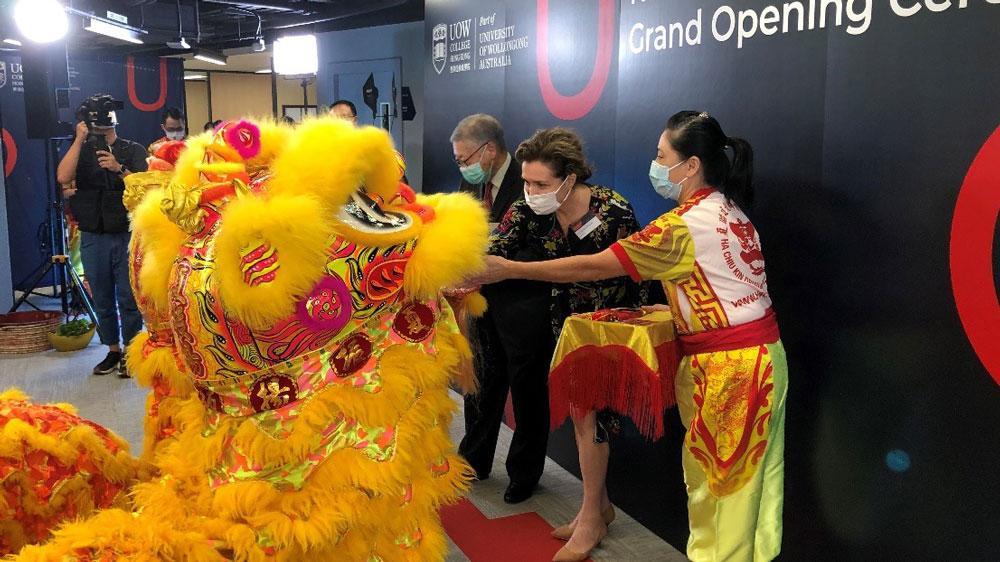 UOWCHK President Ms Vanessa Bourne and Board of Governors Member Mr Vincent Chow "dotting" the eyes of the lions to make them come alive for the dance.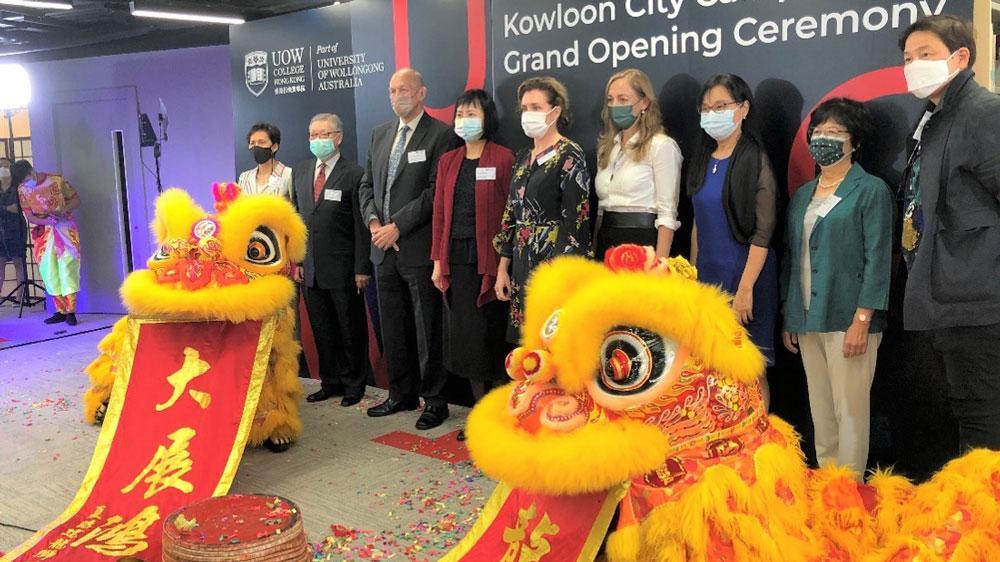 Ms Vanessa Bourne with VIP's as the lion dances conclude